John Lennon and Paul McCartney's sons came together and posed for an amazing photo, giving Beatles fans a blast from the past.
Sean Ono Lennon posted photo of him and James McCartney on Instagram and followers couldn't help to point the striking resemblance between them and their legendary fathers.

SEAN_ONO_LENNON/INSTAGRAM
Lennon uploaded the picture with the caption: "Peakaboo…" The photo now has more than 30,000 likes, with many comments showing excitement over the reunion.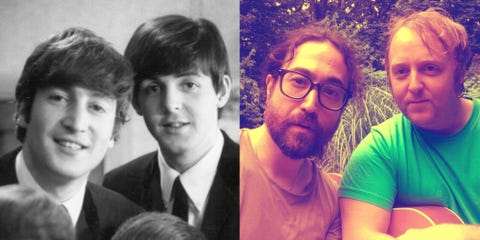 GETTY IMAGES